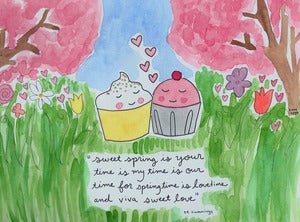 $

75.00
Totally sweet!
An original (the actual watercolored piece - not a print!) painting featuring two cupcakes in love with a wonderful ee cummings quote.
A perfect wedding or anniversary gift, or holiday gift for your sweetie! Or poetry lover! Perfect for anyone.
The cost includes shipping. The artwork is unframed.